Are You Ready to Take Your Writing to the Next Level?
Then a critique group can be part of the answer for you. You may be ready if you can: 
Take constructive criticism
Keep an open mind to change
Commit the time to give as well as receive critique
Critique groups are a great way to interact with your peers, learn more about writing by reading the work of others, share your knowledge, and receive knowledge and feedback on your own stories.
Currently, the Idaho Writers Guild has two critique groups, and both have room to grow. If you want to start a critique group around a specific genre, simply let us know!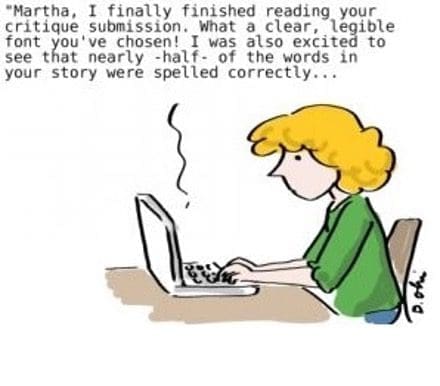 One of Our Groups Might be Right For You!
Current groups are Zoom based and meet bi-weekly. They're designed to enable you to:
Share and extend your knowledge
Hone your skills
Receive and give validation.
If you are interested, have questions, or would like to visit a group as a guest, contact 
critiquegroups@idahowritersguild.org
Community Critique Groups
Are you a part of a critique group that is seeking new members? Do you want to form a critique group around a particular genre or writing style? Get in touch with us today. We'd love to add you to our list and our events calendar. Just use the form below. We'd love to partner with you to help all of the writers in our community find success and improve their skills.
Not a member of Idaho Writers Guild Yet?
Consider joining today! You can reap all the benefits of membership including workshop and conference discounts, free events, and more. Are you a member of the military or a military spouse? Discounted membership is available. We appreciate your service.