Hey Everyone,
Beginning January 1st, I took over as President of the Idaho Writers Guild, replacing our immediate past president, Sherry Briscoe. But I didn't drop a note to all of you, our members, to let you know who I am, what our goals are for Idaho Writers Guild, and what you can expect over the next couple of years.
Who Am I?
For those who don't know me, I'm Troy Lambert, an award-winning fiction author of over 30 novels, editor, and freelance writer. I grew up in Idaho Falls, moved away for a while, came back to Boise for college, then went in the military and moved all over the place. Eventually, I returned to live in the northern part of the state (near Post Falls and the Silver Valley) for several years before returning to Boise.
I've been involved in several non-profits as a board member, director, operations specialist, and consultant, and I am excited about what is next for IWG.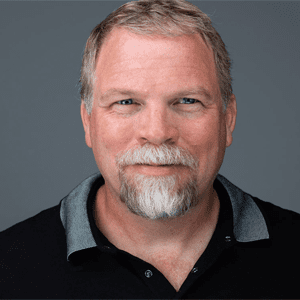 Why Idaho Writers Guild?
When I came to Boise in 2013, I found a rich writing community, but one that was quite fractured. Events were scheduled on top of one another, groups were not communicating or working together well, and some groups were so quiet and obscure, no one knew they existed.
I wanted to help, but with an exceptionally busy calendar, it seemed impossible. Then I joined the Idaho Writers Guild board and saw a place where I could make a difference. So when the position for president was offered, I decided to take on this role.
Why? Because I want to help writers from beginners to pros realize their potential, have a safe place to network and learn, and offer them a central resource for publishing and writing assistance from start to finish. That's my dream, but it's going to take a lot of work, and most importantly, a lot of help from you, our members.
What's Next?
First, we would like to offer several quarterly events. Those may not fully start until after our annual conference. A lot of work goes into that, and we have a great lineup this year. But we want to offer more, including workshops and instruction from local authors and educators, literary dinners and events like the literary lunches we used to have pre-COVID, and writers' networking events where you can interact with your peers and learn from them.
To accomplish these things, we need some help from you. We need to know what you would like to see more of, what you would like to see us do less, and the things you would like us to improve.
To accomplish that, we'd like you to take a few minutes to fill out the annual member survey by following this link: member survey.
Looking for Volunteers

The Idaho Writers Guild is a 100% volunteer organization. From your president to the person checking you in at events to the person creating our emails you get all the time, everyone is a volunteer, and gives of their time so we can offer you as many benefits to membership as possible.

But we need more help. We don't want to overwork our volunteers, so we want to form committees who can assist them with everything from planning events to set up and take down to promoting them on social media. Check out the volunteer opportunities on our website here.

In addition, if you ever want to create a program or you would like to see a particular type of event, let us know. Just be sure it is something you are willing to be involved in or even take charge of. Please don't just submit ideas that create work for someone else. But if you want something, this is your chance to create it.

Also, we are looking for some specific expertise. If you are familiar with WordPress and can help with website development or maintenance, we want to hear from you. If you are good at social media and marketing, we would also love to hear from you. We want you to be a part of our team, and it's a great way to get some experience while helping other writers in your community.

If you want to help out, simply email president@idahowritersguild.org or visit the form on our website. We'll be sure to get back to you as soon as possible.

And if you ever want to take some time to chat with me or you have concerns, feel free to reach out via email. I can't make any promises regarding what we will and will not be able to change or help you with, but I can promise you this. As your Idaho Writers Guild president, I am listening.

I want you and the organization to be successful. Here's to a great year ahead.